I guess. It seems like the real estate industry changes every day.
New innovation, new development, and old ways of getting real estate buyers fade off in the distance.
And yes…
Our daily strategy shifts because real estate buyers' behaviors shift.
And people start ignoring the same old ads they've encountered multiple times. They start ignoring the same old messages and ad copy that they've seen for nearly a decade.
I'll likely say…
People get tired of the same process, same process.
Thankfully, as the real estate market continues to evolve, its future will be shaped by the needs and expectations of both consumers and real estate companies.
This means.
The future of the real estate industry will be a combination of consumer expectations mixed with the growing strength of a real estate brand.
And here's what is going to look like:
Is the future of the real estate industry going digital?
What has the past taught us about marketing?
And forget that bullshit they say…
…Run ads they say
If you're going to learn anything from the past, it's likely going to be "advertising"
Statista did a fantastic job stating that in a survey of representatives of the real estate industry in the United States, it was found that in 2020 the sector spent around 721.48 million U.S. dollars on advertising. In the preceding year, the industry's ad expenditures amounted to about 756.97 million dollars.
Because that's what most real estate agents do.
Especially when it comes to generating leads and building momentum into their sales funnel.
The question is:
Does that suck? I mean think again.
…How often running ads will generate you consistent leads?
Well, the question is still scaled down to the question, how?
But, hey!
We're talking about the futuristic of the real estate industry.
Right?
Especially when it comes to building a digital presence.
For me, I think adding value first really does work.
And how did I know?
It's just that simple.
Because consumers' needs have shaped their behaviors towards any real estate business online or offline. And solving their needs will give you an established guideline and credibility of what actually the problem is.
In fact:
Eystone recent data indicate that 99% of agents only run ads to generate leads.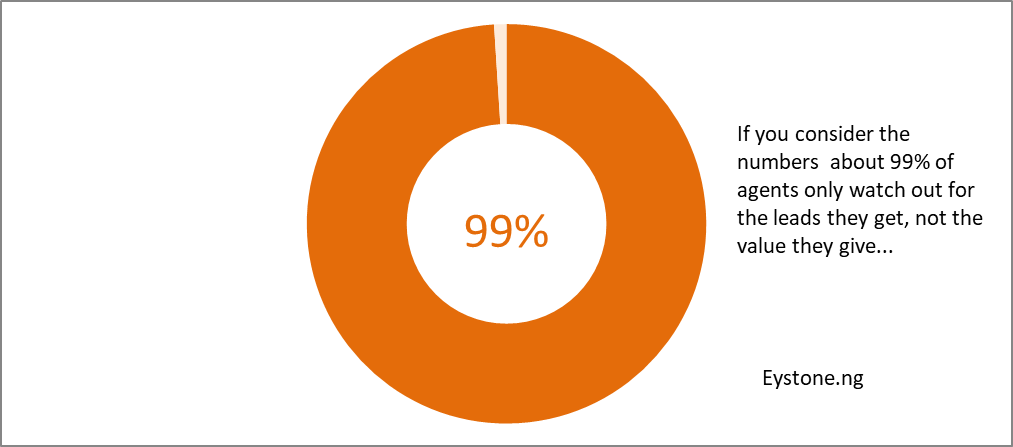 If you consider the numbers you'll notice that 99% of agents only watch out for the leads they get, not the value they give.
And it does sound like what the consumer's expectation really is, we're likely to say that solving these consumers' needs is more likely the way to go.
And the best place to start is to look at what the consumer's needs really are. How the impact of technology has shifted their desires and buying intent.
Here are a few ways to go about everything.
I bet, you've heard about AIDA.
Obviously, some of you may know it.
Well, AIDA stands for.
Attention
Interest
Desire
Action
Here's what Neil Patel said about AIDA.
Using AIDA grabs the attention and develops an interest in the minds of consumers. Which, overall, gets you interested, provoke your desires, and hooks you in with the action-oriented slogan – Analyze
He then further analyze, what he called PAS
Which stands for…
He said, using this technique is really simple.
First,
It grabs the reader's attention by presenting a problem that they need to solve.
Secondly, agitate that problem by telling them the consequences of not fixing it.
Here's an example of how he described it:
And the final touch, solve the problem with an actionable solution, like your product.
Is rental the futuristic trend?
What do you think about this?
Is the real estate boom will in the future be driven by an increase in demand for homes?
Or is the reduction in the supply of homes caused by the foreclosure of mortgages?
Here's how to prepare for the future.
The rise of the "big data" era has altered the way we understand, access, and use land and property.
The use of technology to improve our lives has increased by several orders of magnitude.
According to Cytonn, The real estate industry will not be replaced by a single technological solution, but rather the changes in the industry will be enabled by technology and the leaders will be those that embrace it.
The solution will not be found in the acquisition of hardware but in the adoption of innovative solutions that will largely be software solutions, applications, and platforms.
In fact:
The use of technology in business has increased by three orders of magnitude over the past few years.
And yes, we are talking about big changes here:
Consumer's behavior
Buying intent
Brand's presence
The Guardian.ng helped ease the whole process, by stating that the number of renters searching for property online platforms rose to 10 percent in 2016 – an increase of 5 percent since 2015, while direct home buyers also shot up to 8 percent at the end of 2016.
The result is that it will lead to a greater demand for rental apartments, with the potential for increased competition for consumers and a large increase in rents.
And, of course.
We can't deny the fact that one of the key areas of real estate is rental.
And in truth.
The amount of rent that is charged for a property is one of the key factors that predict the future growth of the real estate industry.
According to propertypro.ng, the capital city of Nigeria is experiencing increasing interest from both local and foreign investors.
In Maitama, an upscale neighborhood in Abuja, the average price of four-bedroom apartments was NGN 2oo million (US$519,575) while five-bedroom apartments were sold for NGN 365 million (US$948,224) in H1 2020
In fact.
What is really changing the way we live is not the machinery and technology that we use to run our buildings and offices.
What is changing things is the way that we can use our bodies and our minds to make our lives more comfortable and productive.
This is because the rental rate is one of the key factors that affect the real estate industry.
And what is the future really saying?
Even with the fact that the real estate industry has been able to adapt to these changes by, rethinking the way and technology it uses.
Yet, there's a flat line to the way we create new properties that can be rented.
Is metaverse the next big thing?
Is metaverse really the next big thing?
Here's what you should know.
Consider the numbers:
Well, technology is evolving and one of the key things is human knowledge and the way that people use it to make decisions and interpret their world.
And no doubt that the way that people use technology to make their decisions is based on a need and a need exists for the type of technology to change and bring us closer together.
Do you what to know the real reason why people still use technology?
Okay.
The reason is that people use technology today to continue to make our lives more efficient and comfortable by creating a workspace that is a little bit different, but still the same.
And we can safely say that, there's nothing new about technology.
Even though the technology industry has always been a very global industry.
The question is:
What is it about metaverse, is it the next big thing in the real estate sector?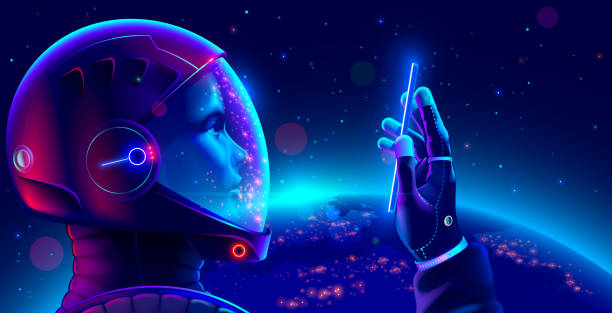 Here's what the industry experts say:
According to ibtimes, The metaverse is bigger than just virtual worlds for people to play in, or companies to market and rebrand themselves," he added. "The metaverse will improve real-life capabilities when the virtual space driven by its incredibly rich metadata connects to the real world."
Well, according to paradise.ng, Some experts shrug off concerns about the metaverse, claiming factors such as genetics and socioeconomic standing are more significant to a person's well-being than the use of technology. According to these voices, the metaverse will seamlessly integrate into our lives just as the internet and smart devices have.
But, how does that impact the real estate industry?
First,
What exactly is metaverse in real estate?
In a simpler version,
A metaverse in real estate is a virtual world in which the virtual property is owned and controlled by the real-world entity.
Are we right if we say that metaverse technology has been used for many years to provide the virtual property owner with a variety of advantages?
Well, the use of virtual reality and augmented reality has also been a growing trend in the real estate industry.
According to Jdsupra, In a land called Sandbox, a company called Republic Realm sold 100 private islands, complete with villas and docks for boats and jet skis. Ninety of the islands sold for $15,000 on their first day on the market last year, and resale values have reportedly reached $300,000.
This may sound like a real estate deal, but the real estate involved is not actually "real." Rather, it's a virtual property in the metaverse, an emergent high-risk, high-reward space that is capturing the imagination of the investment community.
This technology has been used to develop new spaces and properties.
And yes.
This has been done by the real estate industry by investing in technology to create new virtual properties.
As technology is the real reason behind these changes, the real estate industry needs to adapt to the new trend to improve its marketing.
And it's all about one thing.
We are creating a virtual world that is where the virtual property is owned and controlled by the real world.
On the other hand, metaverse technology is using the world in real estate, this has been made positive through virtual reality and augmented reality.
According to Jdsupra, the metaverse currently has four major platforms, or worlds – Sandbox, Decentraland, Cryptovoxels, and Somnium – and several smaller ones.
In each world, there is a certain amount of real estate, which can be purchased directly from the platform or from a developer, and prices fluctuate based on supply and demand. Real estate sales, which are conducted using cryptocurrency, totaled $501 million in the four largest worlds in 2021, according to MetaMetrics Solutions.
January 2022 sales reached $85 million, and MetaMetrics projects that 2022 sales could approach $1 billion.
Metaverse platform that allows us to create virtual worlds. It is a platform that allows us to not only access the virtual world but also make them accessible.
It can be accessed by anyone, no matter the experience level.
Because the real truth is that the real estate industry is going through one of its most exciting eras.
I guess it is vital for real estate companies and investors to plan, budget, and invest to build a strong foundation for the future of the real estate industry.
It's time to build on innovation that can be used to solve many real estate problems that the real estate industry has been facing.
Especially, in terms of the consumer's needs and expectations.
Final thoughts
We already know technology really has speed things up.
The underlying fact is still that the consumer's needs haven't changed all that much.
Do you know where the real estate industry trend is heading to?
Are metaverse, digital presence, and rental the next big thing?
Well, according to tribuneonline, they stated that,
Having recorded 2.3 percent growth in 2021 following a number of contributing factors, built environment practitioners have expressed optimism that the real estate sector of the economy will do well in 2022.
Some of them, while speaking on the general outlook for the sector at different fora in Abuja and Lagos, believed that with the Central Bank of Nigeria (CBN) housing intervention, enabling environment, and deployment of technology, the sector will surpass the performance of the previous year in 2022.
The question about the future of the real estate industry are many and will continue to be so.
I think the next big step is going to be innovation.
So, what do you think your next big step is.
Drop a live chat or kindly subscribe to our newsletter.